Businesses have to fundamentally shift how they manage the data science lifecycle as machine learning models become integral to business processes. In particular, enterprise-grade model monitoring and management capabilities are proving critical for responding to rapidly changing events and data.   You can't depend on data science if you don't know it's performing correctly.
Join this session to learn about real-world, industry-specific scenarios with data science experts from AWS and Domino Data Lab as they discuss the importance of a "single pane of glass" that records all activities, results, assumptions, and outputs relating to enterprise model development and operationalization in order to manage model and data drift. 
We'll also showcase a practical example of how Domino Data Lab integrates with Amazon SageMaker with a walk-through of running Autopilot (AutoML) inside Domino. Learn how these technologies combine training capabilities from SageMaker, monitoring capabilities from Domino Model Monitor, and centralization of data science work in the Domino Data Lab platform. 
Attendee Takeaways: 
Learn how Domino Data Lab and AWS integrate to provide end-to-end orchestration of MLOps
Increase knowledgebase of Domino Model Monitor, a product that automates the process of tracking dataset drift and any degradation of model quality over time
Watch Domino Data Lab act as the system of record for Data Scientists, tracking all actions, activities and outputs generated by Sagemaker Autopilot models.
Get your Virtual ODSC West 2021 pass with 75% OFF - https://bit.ly/2Rc9nRB
Kirk Borne PhD, 
Top Influencer, Chief Science Officer at DataPrime, Inc 
Dr. Kirk Borne is a Data Scientist, providing thought leadership, global speaking, content creation, mentoring, training, and consulting activities in data science, machine learning, and AI across multiple disciplines. He was the Principal Data Scientist, Data Science Fellow, and Executive Advisor at global technology and consulting firm Booz Allen Hamilton from 2015 to 2021. Before that, he was Professor of Astrophysics and Computational Science at George Mason University for 12 years in the graduate and undergraduate data science programs. Prior to that, he spent nearly 20 years supporting data systems activities for NASA space science programs, including a role as NASA's Data Archive Project Scientist for the Hubble Space Telescope. Dr. Borne has degrees in physics (B.S., LSU) and astronomy (Ph.D., Caltech). He is an elected Fellow of the International Astrostatistics Association for his contributions to big data research in astronomy. In 2020, he was elected a Fellow of the American Astronomical Society for lifelong contributions to the field of astronomy. As a global speaker, he has given hundreds of invited talks worldwide, including keynote presentations at dozens of data science, AI and analytics conferences. He is an active contributor on social media, where he promotes data literacy for all and has been named consistently among the top worldwide social influencers in big data, data science, machine learning, and AI since 2013.  
Rumi Olsen 
AI/ML Specialized Solutions Architect at Amazon Web Services
Rumi Olsen is a seasoned computer scientist with 16 years of cloud architecture and hands-on software engineering experiences. As an AIML Partner Solutions Architect at AWS, she solves day-to-day challenges for cloud builders globally. Rumi has deep expertise in AWS Machine Learning and serverless services including Amazon SageMaker and AWS Lambda. She has prior development experience with natural language processing technologies similar to what Amazon Comprehend does today. She brings that experience to the AWS Machine Learning stack enabling a new generation of technologies.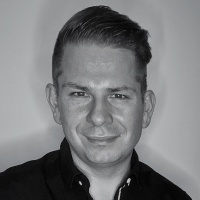 David Bloch
Data Science Evangelist at Domino Data Lab
David Bloch is a data science professional with 20 years of experience working in data and analytics roles. He recently joined Domino Data Lab in the position of data science evangelist where he is tasked with boosting awareness of the platform and product and assisting customers to drive adoption of models and machine learning. David has a particular focus on assisting businesses to build out their community of expertise in data science and coaching data science leaders on how to build high-performing teams. David previously held executive leadership roles in companies such as Fonterra, Vodafone, and Unleashed Software.
1

Domino Data Lab and Amazon SageMaker: Model management and monitoring for the Enterprise.